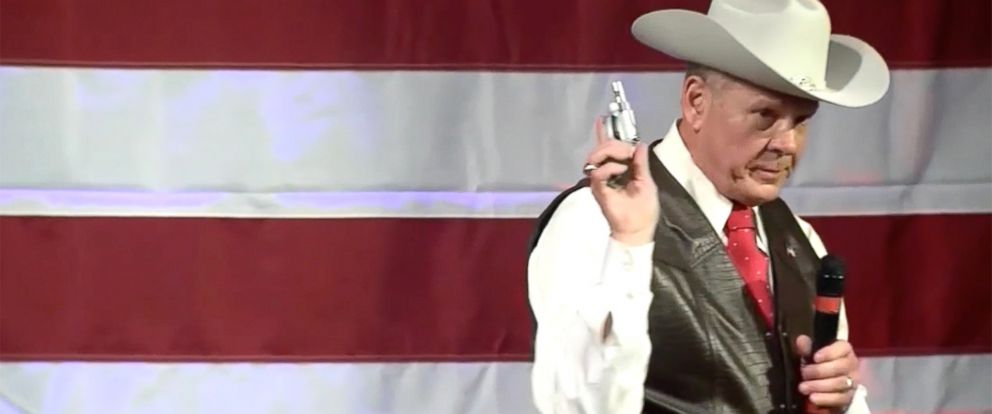 Courtesy of
CBS News
:
Wearing a white cowboy hat and leather vest at a Monday night rally, Moore repeated the conservative Christian themes he has used his entire public career. He also lashed out at attack ads run against him in the race, including one suggesting he was weak on gun rights. "I believe in the Second Amendment," Moore said as he pulled a handgun from his pocket.
This guy was literally cosplaying as a cowboy and whipped out his little metal penis extender in a room full of people.
Thankfully it did not appear to be fully erect or there could have been a premature assassination.
Here is some video of the event just so you can recognize the sheer absurdity of the moment. (Metal penis makes an appearance around the 2:00 mark.)
Well, no wonder Sarah Palin supports this guy.
I bet when he gets drunk he slaps the shit out of his wife as well. That would undoubtedly make him an honorary member of the Palin clan.
There was also this exchange during an
interview with Vox
.
This is an amazing exchange https://t.co/ZlPNOLuEdA pic.twitter.com/CLDpCgvXA1

— Lachlan Markay (@lachlan) September 26, 2017
Oh yeah, this guy's a gem.